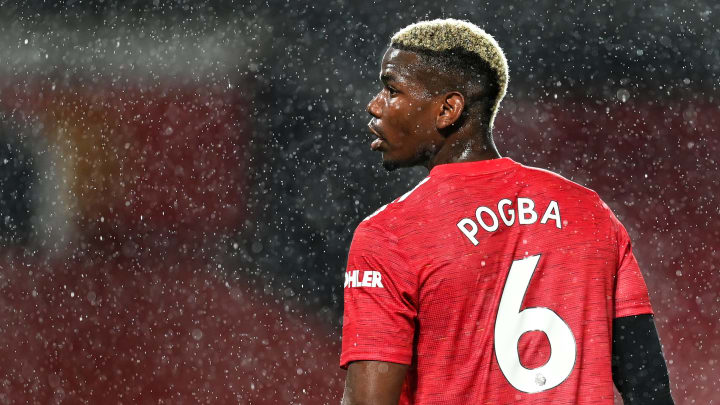 Ole Gunnar Solskjaer has insisted that Paul Pogba is playing well for Manchester United, but has admitted that any sub-par performance are a result of him rushing back too soon after testing positive for coronavirus.
The Frenchman has not started any of United's last three matches, instead coming off the bench in clashes against Newcastle, Paris Saint-Germain and Chelsea.
Having started all three of the Red Devils' first Premier League fixtures, the removal of Pogba from the starting lineup has resulted in criticism directed his way for not doing enough to earn a place in the team.
However, Pogba had contracted COVID-19 just one week before the season, and Solskjaer has stated his role in rushing him back has not aided his performances.
"He's been out for a while with coronavirus this summer, so he's getting better and better and maybe more his shape," Solskjaer said, via the Independent. "Maybe I was unfair to him starting him that early in the first few games but he's coming on and he's done great when he's come on."
Despite being dropped from the team, the 27-year-old has been backed by his manager for the minutes he has played. Those three games where he's come off the bench have included a memorable Champions League win at PSG, with Solskjaer claiming his impact has been 'positive'.
He added: "When you've got good players it's a nice challenge and a decision to make when you've got good players on the bench that can come on and impact the game.
"I think Paul, all three games this week, he's really come on and made a very positive impact."
Solskjaer himself has come under criticism of late, but United have bounced back from some disappointing results to go unbeaten in three matches ahead of their Champions League clash with RB Leipzig on Wednesday.
For more from Ross Kennerley, follow him on Twitter!
Let'