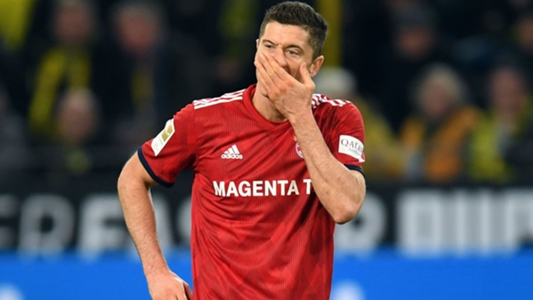 The Bundesliga campaign may still be in its early stages, but the numbers suggest that Bayern Munich are set to relinquish their hold on Germany's top-flight crown. 
Bayern have won six successive titles, with Borussia Dortmund the last side to break their dominance with victory in 2011-12. 
Jupp Heynckes, Pep Guardiola and Carlo Ancelotti have all been left celebrating domestic success, with the former returning on an interim basis following Ancelotti's sacking to secure yet another title in 2017-18. 
But things have not gone to plan under Heynckes' successor Niko Kovac, with an adverse result in Saturday's Der Klassiker further distancing Bayern from the summit. 
Goals from Marco Reus, who hit twice, and Paco Alcacer gave Dortmund a 3-2 win over the Bavarians at Signal Iduna Park. 
That result puts Dortmund seven points clear of Bayern at the Bundesliga summit, and four ahead of closest rivals Borussia Monchengladbach. 
Bayern have never won the title after trailing by such a distance at this point in the season, heightening pressure on Kovac after a poor start to the season. 
7 – #Bayern have picked up just 8 points from their last 7 #Bundesliga games, and they have never come back from being 7 points behind the leader that late in the season. Crisis. #BVBFCB pic.twitter.com/vMwbHbqGnJ
— OptaFranz (@OptaFranz) November 10, 2018
Dortmund, meanwhile, are on track to enjoy a record-breaking campaign. 
Only in 2013-14 and 2010-11 have the side collected more points from their first 11 Bundesliga matches (28 in each campaign) than this season (27).
This is also just the second time that Dortmund have reached the 11-game mark unbeaten, and the first since 2002-03. 
Saturday's hero Reus has also now scored eight Bundesliga goals this season, setting a new personal best for the opening 11 matchdays.
Can Kovac make history and turn around Bayern's rotten form, or will Dortmund prove too strong for a side accustomed to winning the Bundesliga title every season?
Let'