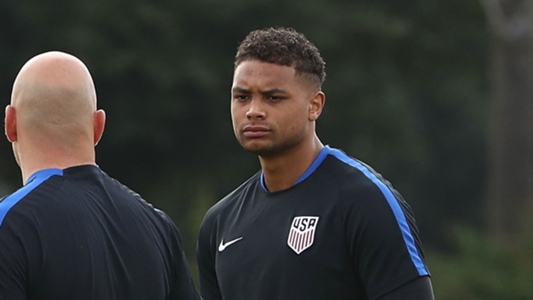 Zack Steffen may be ready for another run at European soccer, but the Columbus Crew aren't ready to let him go cheaply.
The Crew have turned down Bristol City's initial $3.9 million bid for Steffen, sources have confirmed to Goal, refusing an offer that would have been the highest price paid for an MLS goalkeeper.
The Crew's reluctance to part with the U.S. Men's National Team goalkeeper is completely understandable given his ability, the fact he is only 23, and that the team just recently improved his contract to give him three guaranteed years. That gives the Crew plenty of leverage in their bid to keep the MLS All-Star.
It remains to be seen whether Bristol City will come back with an improved offer, but the initial one was already the highest price the Championship club would have ever paid for a goalkeeper. While that may be the case, Bristol City has secured more than $25 million in transfer revenue it is looking to invest in reinforcements after selling some key players this summer, including midfielder Bobby Reid (to Cardiff City for $13 million) and defender Aden Flint (to Middlesbrough for $9 million).
Given Steffen's status as a candidate to become the first-choice goalkeeper for the USMNT, he stands a much better chance of becoming eligible for a UK work permit a year from now, and given the number of high-profile friendlies the United States is scheduled to play later this year, Steffen's stock could go up considerably higher, and he could draw interest from Premier League teams by the time the January transfer window rolls around, and certainly by the summer of 2019.
[embedded content]
What has become clear through the process of Bristol City making an approach is that Steffen is open to a return to Europe, which comes as a bit of a revelation considering how poorly his first attempt at a move oversees went for him. He has expressed his happiness with playing in MLS with the Crew, and the chance to play in front of his family. While that may be the case, sources tell Goal that Steffen is ready to pursue another move to Europe.
Now he just needs a team to approach the Crew with an offer they can't refuse.
Steffen and the Crew play host to Orlando City on Saturday.
Let'