Gary Cahill does not expect Manchester City's "full steam ahead" form to last the whole season, insisting Chelsea can still catch up as there is a "long way to go".
Still unbeaten after 12 games, City are eight points ahead of nearest rivals Manchester United, with reigning champions Chelsea a further point behind, and they are already being touted by many as favourites to win the title.
Aguero 9/2 PL top scorer
Cahill believes such talk is premature, though, and is confident the Blues have enough time to catch up with City should their performances dip over the course of the campaign.
"They've started off full steam ahead and that's great for them, but we're not even at Christmas yet, so let's just hold fire and see how they get on," the centre-back told Chelsea's website.
"They look fantastic at the moment and we have taken a fair bit of criticism at times this season, but we've had three clean sheets on the bounce in the league now, it was a great performance and we've got a long way still to go."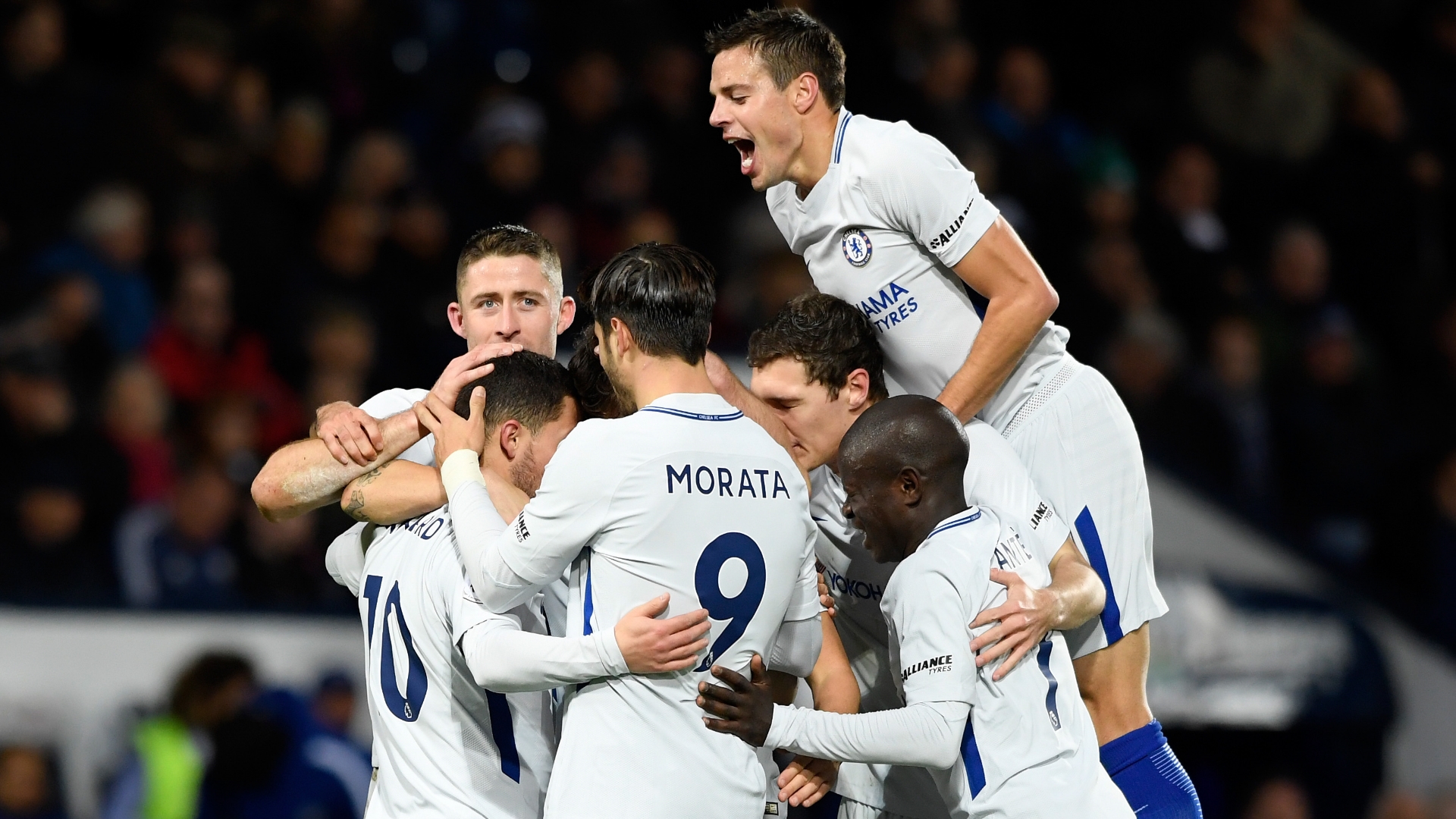 Antonio Conte's team slipped up against City in September and lost to Crystal Palace the following week. They have recovered since then, though, as Saturday's 4-0 at West Bromwich Albion stretched their current winning run to four games.
And England international Cahill saw the latest victory as a good reward for a solid performance for his side.
"I have to admit it was a superb performance from us, from every single player, and collectively we are very happy," the 31-year-old said. "I felt we played some good football, we kept the ball when we needed to and we scored goals. We saw a bit of everything from us, so performance-wise it was very, very good.
"We were away from home so we expected to be under a bit of pressure, especially early on, and they did come out of the traps pretty quick. We had five or 10 minutes where we had to get hold of the game, but I thought we dealt with that very quickly and once we had control of the game, we went from strength to strength.
"I'm sure they found it very difficult to play against us, we always seemed to have an option to get out of trouble and there was a lot of composure on the ball, which allowed us to keep it for long periods.
"So it was a great team performance, one we have kind of been waiting for, and the scoreline we have been kind of waiting for, so we're delighted."
Let'