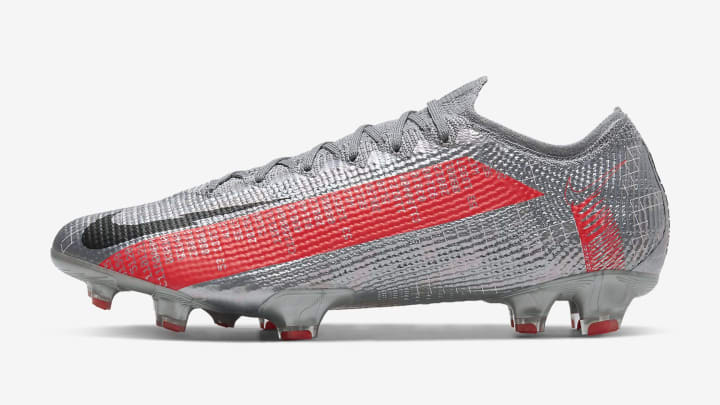 The new football season is upon us, and that means it's the perfect time to pick up some new gear.
Fortunately, Nike have just unveiled their latest sale, giving fans the chance to snap up some great items for bargain prices.
Let's take a look at some of the best items on offer.
The Mercurial Superfly 7 is perfect for players who need a boot capable of performing on all terrains.
Whether you're playing on grass or AstroTurf, you'll get all the support you need from these boots.
Get yours here for £43.97
BUY NOW: Nike sale up to 50% off across a variety of boots and gear
Designed with the same kind of eye-catching flair as the man himself, the Neymar Jr Strike Football comes with a textured surface which makes it perfect for showcasing your skills.
Get yours here for £19.47
Simple, yet effective.
The Premier II FG brings a stunning combination of old-school style and modern technology, and it's available in either white or black.
Get yours here for £49.97
The PSG x Jordan collab goes hard.
Get in on the fun with these gems, which look good both on and off the pitch.
Get yours here for £40.47
Channel the 2000s energy with this Nike FC Away shirt, which draws inspiration from the legendary Total 90 design.
Available in both black and grey.
Get yours here for £26.47
Same name, different style.
This version of the Nike FC Away Shirt takes a more multicultural approach, incorporating four different languages as a sign of respect for the global profile of the modern game.
Get yours here for £26.47
If you're looking to treat yourself to an expensive pair of boots for a slightly less expensive price, you're in the right place.
The Mercurial Vapor 13 Elite FG are designed to be comfortable and improve performance out on the pitch. What more could you want?
Get yours here for £110.47
Let'